This post contains some affiliate links, and I receive compensation if you make a purchase. This compensation helps with expenses to keep this blog up and running, at no additional cost to you. Read more
Disclaimer regarding visitor comments: My Road to PT will not accept any comments advertising specific products or services. My Road to PT attempts to be as unbiased as possible and never states that one product or service is the "best" for everyone. Please advertise elsewhere.
Updated 1/21/20
---
Are you tired of searching for NPTE resources by reading through various Facebook groups, asking your peers, and searching on Google? Yeah, I was too.
This post is a comprehensive list of study tools so that you can figure out the best way to study for and pass the NPTE. While I included some common pros and cons, this list is not going to tell you what is going to work the best for you.
Here are the only resources I recommend for the NPTE:
1. Buy a used TherapyEd or Scorebuilers book (make sure you can take the exams if you buy a used book. I recommend buying used books on the Doctor of Physical Therapy Student Facebook group)
2. Buy the PEAT practice exams
3. Utilize free resources (apps, podcasts, your PT school notes)
That's all you need. You likely don't need to buy both textbooks or an expensive online course. To cut costs even more, you could also share both TherapyEd and Scorebuilders books with a study partner.

Books
Scorebuilders – The Complete Study Guide
3 online practice exams
Better charts and pictures than TherapyEd
Exams are easier than TherapyEd and PEAT
Not as comprehensive as TherapyEd
Buy on Scorebuilders Website | Buy on Amazon

TherapyEd Review & Study Guide
3 online practice exams
Comprehensive and detailed information
The most challenging exams (compared to Scorebuilders and PEAT)
Too many bullet points and not enough diagrams / photos
Buy on TherapyEd Website | Buy on Amazon

Click to read a thorough comparison of TherapyEd and Scorebuilders books.
Other Textbooks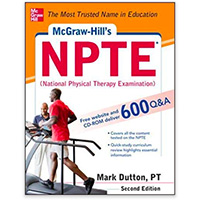 These books are not commonly spoken about, so you're probably better off with the textbooks listed above. If you'd like these books, I'd definitely recommend finding them used on a Facebook group.
Practice Exams
Practice Exam & Assessment Tool (PEAT)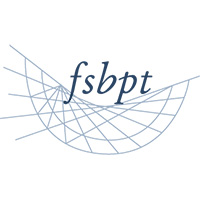 1 retired NPTE exam and 1 practice exam
The closest practice exams to the actual NPTE (uses the same format and type of questions)
One of the only practice exams with 250 questions
Only a 60-day access the exams
Does not come with a textbook or other study materials

Scorebuilders – PT Online Advantage (Student Version)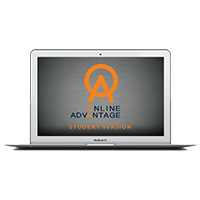 2 practice exams
Helpful if you want additional Scorebuilders exams
Only a 60-day access the exams
Does not come with a textbook
May be cheaper to purchase the textbook that comes with 3 practice exams

Other Practice Exams
Take these exams with a grain of salt, as I have not seen them mentioned too often on the Doctor of Physical Therapy Student Facebook group. Please read reviews on the Facebook group before purchasing.
Phone Apps
PT 365
Daily questions with good explanations
Thorough analysis of your scores
Answer questions from days that you missed
No access to daily questions from before the day you downloaded the app (so get the app ASAP!)
No push notifications
Google Play Store | Apple App Store


NPTE Final Frontier
Daily practice questions
Monthly 10-question practice quiz
The Audio Bundle and Study Bundle are not free
Less user friendly and does not feel as modern compared to the other apps
No analysis of your overall scores
Google Play Store | Apple App Store


NPTE – PT Pocket Prep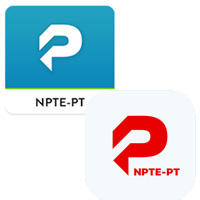 Free version includes only 14 daily questions and 50 extra practice questions
Paid version includes 600 practice questions and unlimited daily questions
Push notifications are available
Unlock 40 more questions by liking, rating, or sharing on social media
Paid version is expensive
Google Play Store | Apple App Store


NPTE PT Tutor – Practice Test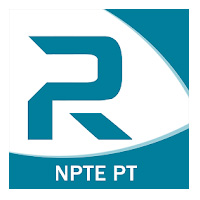 299 Flashcards and questions of the day
Push notifications are available
Poor explanations to questions
Questions and flashcards are too simple
Not very user friendly
Ads occasionally pop up over entire screen

PT Content Master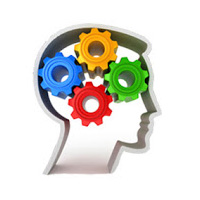 750 multiple choice questions
The only app that includes content review
Expensive
The app has not been updated in 2-3 years
Many negative reviews on the app stores
Google Play Store | Apple App Store

Flashcards
Quizlet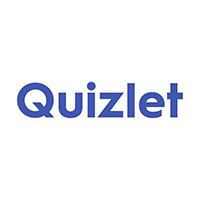 Unlimited flashcards
Free to create your own flashcards
Information may be incorrect on flashcards created by other students
Time consuming to create your own flaschards
Quizlet Website | NPTE Final Frontier Quizlet

Scorebuilders – PT Content Master Flash Cards
200 double-sided flashcards
Perfect for studying on the go
Not comprehensive (compared to textbooks)
Buy on Scorebuilders Website | Buy on Amazon

Social Media Resources
Podcasts
Blogs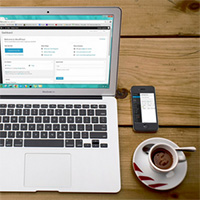 Facebook Groups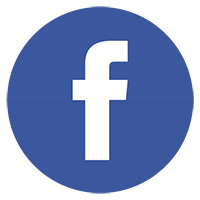 Email Newsletter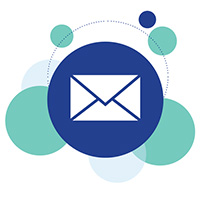 Email newsletter beginning 8 weeks before your NPTE exam date
Free practice schedule
Daily practice questions
Helpful study topics and mnemonics
This is not a comprehensive review course
Paid Courses
If you would like reviews on any of the following courses, I recommend searching on the Facebook groups linked above. I have not personally taken any of these courses, so I will not be reviewing them.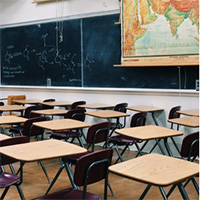 ---
Do you have any NPTE study tips? Share them below!